Wi-Fi hotspots in New Zealand, OZ and the Cook Islands

Zenbu WiFi wireless internet access is available in New Zealand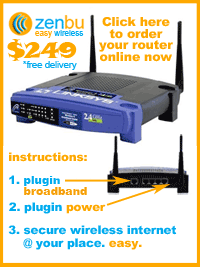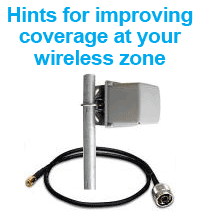 The list of all Zenbu wireless internet zones is displayed below. You can search for Wi-Fi hotspots in specific locations using the form above or by clicking on the town or city name in the list below.
Zenbu wireless internet (WiFi) hotspots are widely available throughout New Zealand, Australia, Samoa, Tonga, and Cook Islands.
Status
Name
Description
Contact
Town


PapareiBungalows
Beautifully appointed Beachfront Bungalows. Paparei Bungalows, Aitutaki - A dream come true...

Main Road,
Ureia
00682 24979
Aitutaki


Chez la Mer Bpk
Welcome to Chez la Mer Backpackers! Only an hour and fifteen minutes from Christchurch, you can discover the beauty of the Banks Peninsula while staying in the heart of historic Akaroa. Relax in our tranquil, private garden or choose from over 15 scenic walks/tracks around Akaroa.

50 Rue Lavaud
03 304 7024
Akaroa


Halfmoon Cottage
Budget Backpacker Hostel - budget travellers' accommodation. Explore the rugged beauty of Banks Peninsula and the historic township of Akaroa from the comfort and tranquility of Halfmoon Cottage.

5849 Christchurch Akaroa Road,
Barrys Bay
03 304 5050
Akaroa



Onuku Farm

89 Hamiltons Road,
Onuku
033047066

[ ]

Akaroa



Sweet As

Sweet-As-E-Mail is open for business for the summer season

74b Rue Lavaud,
Akaroa
0212763763

[ ]

Akaroa



Twin Gullies

Boutique Bed & Breakfast and Accommodation, set in peaceful and tranquil setting overlooking Barrys Bay and Akaroa Harbour.

5971 Christchurch Akaroa Rd,
Barrys Bay
0278957613

[ ]

Akaroa


Albert Town Lodg
Albert Town Lodge 8 Wexford Street Albert Town Wanaka 9305 034439487

8 Wexford St
034439487
Albert Town


Alexandra Garden
Alexandra Garden court Motel is fully selcontained with one and two bedroom units in a quiet location surrounded with a lovely garden setting for you to relax in

51 Manuherikai road,
Alexandra
03 448 8295
Alexandra


Alexandra Isite

21 Centennial Avenue,
Alexandra
6434489515
Alexandra


Alexandra Motor
All our units are refurbished, quiet, warm and ground-floor with parking at the door. There is a great play area for the kids and being the 'two-bedroom specialists', we cater for all guests from corporates and couples to families and groups.

85 Centennial Ave
3 4489561
Alexandra


alexandra motorl
9 fully self contained motel units - studios and 2 bedrooms. Next door to shops and supermarket, walking distance to town centre and sports grounds

85 cent ave alexandra
034487580
alexandra


Alex_Library
The Alexandra Public Library occupies a central location in the heart of town. It is a popular and busy amenity. The Library is spacious and comfortable and has a comprehensive collection of books, magazines and audio visual material.

43 Tarbert street
03 448 9412
Alexandra



AlexTourist Park

Holiday Camping accomodation

31 Ngapara St,
Alexandra
034486378

[ ]

Alexandra


Al Park View Mo
Fully self contained Motel units 1&2 bedroom units and studio units situated in a good location

12 Bantry street,
Alexandra
03 4487400
Alexandra


Alx Backpackers
Backpackers & more

10 Skird St
(03)4487170
Alexandra



Spoon Cafe

Iconic Kiwi cafe right on the main highway next door to the shell petrol station. Open from 6:00am every day to 4:00pm weekdays and 8:00pm weekends. We make all our food in house and serve fair trade organic coffee. Pizza, grill, deli dine in our take away.

47 Carters Rd
033149146

[ ]

Amberley


Unwin Lodge
New Zealand Alpine Club, Unwin Lodge, Aoraki/Mt Cook, New Zealand

State Highway 80, Pukaki-Aoraki/Mt Cook Road,
Highway
03 4351100
AorakiMt Cook


Poplar Lodge
Poplar Lodge offers clean and comfortable accommodation at an affordable price just a minutes walk from the centre of historic Arrowtown. You can choose either the lodge, sleeping up to 14 people, or the cottage, sleeping up to 4 people. Ideal accommodation for family or sporting groups.

4 Merioneth Street
03 442 1466
Arrowtown


Shades of Arrowt

9 Merioneth Street,
Arrowtown
034421613
Arrowtown


Alpine Motel
Our cabins sleep 2-5 people and come complete with bathroom and kitchen. Enjoy this unique location set in New Zealand's highest village, in the middle of a national park.

Main West Road Great Trans Alpine Highway
033189233
Arthur's Pass


Mountain House
Mountain House Cottages. Self contained cottages in Arthur's Pass. Part of a wide range of accomodation including Backpackers and Motels that the Mountain House runs in Arthur's Pass

8 School Terrace
0274192354
Arthur's Pass


Temple Basin
Temple Basin Ski Area

Temple Basin Ski Area Adams Road
03 347 8182
Arthur's Pass


Cavells Cafe
Beautifully set by the Shotover river under the Judith Cavell Bridge, Cavells Cafe delights its customers with a warm and welcoming environment and freshly made food. The emphasis is on fresh and made on site. Well known for our carrot cake, home baking and freshly espressed coffee; you'll be impressed.

Morning Star Reserve Arthur point road
03 442 8692
Arthurs Point


Academy Lodge
A warm welcome awaits you from Hosts, Jos and Len Stephens. Six refurbished, spacious, self-contained units, Close to town, hospital, showground, racecourse, golf course and Mt Hutt ski field. Queen-size beds. All units are ground floor, with parking outside units.

782 East Street
64 3 308-5503
Ashburton


Adcroft_Motel
Your hosts Aaron and Stacey White welcome you to ASURE Adcroft Motel - offering quality, self-contained motel accommodation in Ashburton, New Zealand. ASURE Adcroft Motel is conveniently located on SH 1 (or 13 Archibald Street), 1km on the south side of Ashburton's shopping centre. Situated just 1 hour from Christchu

13 Archibald Street,
Tinwald
03 3083587
Ashburton


Ash Motor Lodge
Quality motel accommodation

507 West Street
033083400
Ashburton


Columbus_Coffee
Columbus Coffee Ashburton, Moore Street Ashburton

. Moore Street,
Ashburton
03 3081749
Ashburton


Commodore_Motor

814 East Street,
Netherby
03 308 8050
Ashburton



eucca

8 Lilley Place,
Methven
0211073312

[ ]

Ashburton



Kiwizimba

Kiwizimba

247 Tancred Street
03 3085253

[ ]

Ashburton


Lushingtons Cafe
Lushingtons Garden Centre, Gifts & Cafe located just over the bridge in Tinwald on Main South Road.

5 Archibald st, Tinwald,
Ashburton
6433086858
Ashburton


MT POTTS LODGE

po box 12 Hakatere Potts Road,
Mt Somers
033039738
Ashburton


Ramblers' Rest
Ramblers Rest Backpackers/Homestay is just a convenient few minutes'walk from Ashburton I-site,Bus Stop and shops. Comfort and home-style atmosphere make your stay feel like you're in your own home. Perfect for working holidays for the young overseas visitor to New Zealand. Private double rooms available for couples.

247 Tancred Street
033085253
Ashburton


redwood lodge
Redwood Lodge is an accommodation venue all year round based in the ski town of methven. We have 9 rooms 5 with en suite facilities off road parking in a quite location 5 min walk to the local shops and pubs.

3 wayne place,
methven
03 3028964
ashburton



RegencyAshburton

Motel accommodation at 820 East Street North, Ashburton

820 East Street,
Netherby
03 308 8266

[ ]

Ashburton


Taylors Motel
Taylors Motel **Free wireless available** located in quiet garden setting facing north. Your hosts Craig and Rebecca Lambie provide genuine superior service, in a comfortable, relaxed, friendly and welcoming place to stay. Choose from 11 very spacious units that are immaculately clean.

770 East Street
033089119 or 0800 33 9119
Ashburton


Mqurice
Residential zone.

16A Cornwall Park Ave,
Epsom
(09) 522 2275
Auckland


ParnellCityLodge
Parnell Accommodation, close to newmarket and cbd. Parnell City Lodge is Auckland' s BEST located accommodation. The Lodge is a unique mix of 21 cosy Edwardian rooms and contemporary apartments.

400 Parnell Road,
Parnell
09 377 1463
Auckland



Adam

We are proud to be a Zenbu Zone operator. Ring Adam on 0274690241. Thanks.

Shelly Beach,
Helensville
027 4690241

[ ]

Auckland


Altura Cafe
Altura Cafe and coffee roastery open 7 days

23 Douglas Alexander Parade,
Albany
(09) 448-1416
Auckland


Ascot Epsom
Located in New Market, shopping mecca of Auckland, Ascot Epsom Motel offers accomodation from Standard Studio Units, to Luxury Spa Units and Family Suites. 20 minutes drive from airport, 24 hours check in, ample car park, breakfast, SKY TV, Wi-Fi in every unit-first 50MB free. Close to ASB Showgrounds, major hospitals

92 Great South Road,
New Market
(09) 520 4833
Auckland



Atticus

Rising early as a café from 7:00am, serving tapas at lunch and transforming into a contemporary bar in the evening. Atticus hosts private functions all day, every day, from client functions, breakfast meetings, 21sts, engagements and more!

63 Fort Street,
Auckland City
09 377 3678

[ ]

Auckland


AuckIntBPParnell
We are a premier positioned Parnell Hostel just minutes from buses, banks, cafes, city and supermarket. We have fabulous double rooms, super singles and sunny dorms ( a female only dorm). We can cater for groups and have free 24/7 parking. Chill out and enjoy sunny, peaceful gardens. We have discounted campervans/

2 Churton St,
Parnell
09 358 4584
Auckland



Avondale Motor

Avondale Motor Park

46 Bollard Avenue,
Owairaka
09 8287228

[ ]

Auckland


Bamber House
Bamber House is an owner operated backpacker hostel in a lovely old colonial home with large gardens which will give you a great vacation in Auckland.

22 View Rd,
Mt Eden
09 6235022
Auckland


BavariaBB
Charming small hotel in quiet residential location, close to city, immaculate quality rooms with ensuites, phone and internet access, healthy breakfast buffet-style, sunny lounge and garden, good shopping and restaurants nearby, off-street parking, friendly and welcoming atmosphere

83 Valley Road,
Mt Eden
09 638 9641
Auckland


Bayview Centre
Bayview Community Centre

72 Bayview Road,
Bayview
094430231
Auckland


Best Western BKs
Qualmark Four Star Plus Motor Lodge/Motel. Only 3 minutes to the airport, free shuttle to and from all terminals, free long term parking, high def LCD TV's, Sky and Freeview. Free internet, fixed and wireless to all guests. Freephone 0800 222 052 Email info@bkspioneer.co.nz www.bkspioneer.co.nz

205 Kirkbride Road,
Mangere
092757752
Auckland


Big Bay
Big Bay Holiday Park 271 Big Bay Rd RD4 Waiuku

271 Big Bay Road RD4,
Waiuku
6492351132
Auckland


BK's Counties
Pukekohe's largest Motel conveniently located less than a kilometre to Pukekohe Town Centre and a 5 minute drive from the Bombay interchange at SH1 and Motorway (Exit 471). Very handy to Pukekohe Park Raceway and there are a range of excellent Restaurants, Cafes and Clubs nearby. Solar heated pool and BBQ area.

78 East St,
Pukekohe
092385969
Auckland



Brick by Brick

359 Onehunga Mall
096222860

[ ]

Auckland



CaldwellHomestay

Caldwell homestay monitored usage

53 Riverton drive,
Manurewa
02102985799

[ ]

Auckland


CCNZ Limited
Columbus Coffee

113 Felton Matthew Ave,
St Johns
09 520 1044
Auckland



Cedar Lodge

176 Mt Wellington Highway

176 Mt Wellington Highway,
Mt Wellington
093003187

[ ]

Auckland



Chatters Cafe

Chatters Cafe is located at level 1 in Henderson Mall(beside the NZ Nature Ice Cream shop). We provide high quality food and coffee for customers. You can enjoy a lot of homemade food here. Most food is made by the owner Linda. The delicious food will made you feel like staying at home.

Shop115, West city, 7 Catherine street,
Henderson
09-9786890

[ ]

Auckland


Chris's Place

1A Picton Street,
Ponsonby
0800 4 ZENBU
Auckland


CityGardenlodge
International Travellers Lodge right in the heart of Parnell and just a jump away from the city centre and harbour and the Vector arena

25 St Georges Bay Rd,
Parnell
09 3020880
Auckland


Columbus Coffee
Sylvia Park Stage 4, Mt Wellington Highway

2/196 Sylvia Park Stage 4,
Mt Wellington
09 580 2398
Auckland


Columbus Coffee
Columbus Coffee Botany 18 Town Centre Drive, Botany

18 Town Centre Drive,
Botany
09 274 9904
Auckland


Columbus Coffee
M10 Cafe. 72 Lunn Avenue, Mt Wellington, Auckland

72 Lunn Avenue,
Mount Wellington
09 570 9766
Auckland



Columbus Coffee

201 Victoria St West,
Auckland Central
09 520 1044

[ ]

Auckland


Columbus Coffee
Columbus Coffee Rosebank Road. 391 Rosebank Road Avondale

391 Rosebank Rd,
Avondale
09 828 0344
Auckland


Columbus Coffee
Westfield Shore City, Takapuna

. Westfield Shore City,
Takapuna
09 489 3950
Auckland



Columbus Coffee

19 North Side Drive,
Westgate
09

[ ]

Auckland


Columbus Coffee
142 Westcoast Road Glen Eden Auckland

142 Westcoast Rd,
Glen Eden
09 5201044
Auckland


Columbus Coffee
21 Cavendish Drive, Manukau Supa Centa Manukau

21 Cavendish Drive,
Manukau
09 263 7344
Auckland


Columbus Coffee
226 Lincoln Rd Hendersen Auckland

226 Lincoln Rd,
Hendersen
09 8353110
Auckland


Columbus Coffee
490 Pakuranga Road Pakuranga Auckland

490 Pakuranga Road,
Pakuranga
09 5201044
Auckland


Columbus Coffee
Columbus Coffee Auckland Hospital 2 Park Road Grafton Auckland

2 Park Road,
Grafton
09 5201044
Auckland


Columbus Coffee
Columbus Coffee Home Base 16J Bishop Dunn Place Botany South

16 Bishop Dunn Place,
Botany
09 265 1368
Auckland


Columbus Coffee
27- 37 Napier Street Freeman's Bay Auckland

27-37 Napier St,
Freemans Bay
09 520-1044
Auckland


Columbus Coffee
Whanau House Cnr Catherine & Pioneer Street Henderson

. Catherine & Pioneer Street,
Henderson
09 520 1044
Auckland


Columbus Coffee
Columbus Coffee Ellerslie 139 Main Highway, Ellerslie

139 main highway,
ellerslie
09 580 0501
Auckland


Columbus Coffee
Westfield Albany Don McKinnon Drive Albany

. Don McKinnon Drive,
Albany
09 441 6475
Auckland


Columbus Coffee
120 Onehunga Mall, Onehunga

120 Onehunga Mall,
Onehunga
09 622 2819
Auckland


Columbus_Coffee
441 Queen Street (Corner K'Rd) Auckland CBD

441 Queen Street,
Auckland
09 302 3330
Auckland


Columbus_Coffee
Columbus Coffee Pukekohe 65-71 Edinburgh Street Pukekohe

65 Edinburgh Street,
Pukekohe
09 2392005
Auckland


Columbus_Coffee
Columbus Coffee, 345 Dominion Rd, Mt Eden

345 dominion rd,
mt eden
09 623 0500
Auckland



corellis cafe

46 victoria rd,
devonport
0211580499

[ ]

auckland



Cutty Grass

37 Tiger Drive,
Golflands
0274791704

[ ]

Auckland


Design Loft BnB
A unique stylish studio apartment in Pt Chevalier, one of the best city-fringe suburbs. Sleeps 2 (max3)and includes diy continental breakfast. Close to transport, motorway, shops, Western Springs, Zoo, golf course, and Unitec.

219 Pt Chevalier Rd,
Pt Chevalier
09 8465 316
Auckland


Dominion Lodge
Budget Travellers accomodation for daily, short term and long term stay

139 Dominion Road,
Mt Eden
6384922
Auckland


Drury MotorLodge
24 Studio unit accommodation. 1 minute from the motorway. 5 min from Papakura, 20 min from Rainbows End and Airport and 45 min from Auckland CBD. Superking beds and 32" wall mounted LCD televisions.

209 - 211 Great South Road,
Drury
09 294-7690
Auckland


Dunkin Donuts AP
Free internet (50mb) with any purchase. Ask for voucher at counter.

1 Leonard Isitt Drive,
Auckland Airport
09 2574441
Auckland


Dunkin Donuts BT
Free internet (50mb) with any purchase. Ask for voucher at counter.

451 Ti Rakau Drive,
Botany
274 9030
Auckland


Dunkin Donuts MW
Free internet (50mb) with any purchase. Ask for voucher at counter.

65 Lunn Ave,
Mt Wellington
09 5274315
Auckland


Dunkin Donuts PE
Free internet (50mb) with any purchase. Ask for voucher at counter.

710 Great South Road,
Penrose
09 8320019
Auckland


Edgewater Motel
Edgewater Motel Orewa On the Beach 16 units from studios to 2 bedroom Family units to Fully self contained Beachfront House

387 HBC Highway,
Orewa
094265260
Auckland



EHM Motel

22 fully self-contained studio, 1 and 2-bedroom (family) units with super queen-size beds and kitchen facilities plus 1 access suite, all serviced daily. Swimming pool and BBQ area, private sauna and guest laundry. Cooked/continental breakfast available. Conference venue for hire.

384 Ellerslie-Panmure Highway,
Ellerslie
09 579 3044

[ ]

Auckland


Epsom Motel
Epsom Motel is your central Auckland accommodation in Epsom. We have rooms to suit singles, couples, corporates, families and groups. We have studios, one bedroom, and two bedroom units which sleep between 1 to 6 guests. We are conveniently located near to parks, restaurants, cinema, motorway, hospital, shops, etc

232 Green Lane West,
Epsom
09 630 5641
Auckland



fabulous flowers

9 Claremont Way,
Dannemora
0211585195

[ ]

Auckland


FatCatsOnTheNet
Fat Cat! 100% organic travellers community off the beaten path! We are a small eco-backpackers in West Auckland. We run our eco-backpackers' accommodation the way that a hostel should be run – like a home. Veggie garden, fireplace, communal meals and great atmosphere! We are 30 minutes away from the city centre and

2a Sherrybrooke Pl,
Sunnyvale
0210 843 7650
Auckland



Freda Lodge

Freda Lodge Boarding House

11 Freda Place,
Favona
093003187

[ ]

Auckland


Greenlane Motor
Motel

87 Greenlane Road East,
Remuera
095200074
Auckland



Hair Salon Meemi

2-4 Lorne St.,
CBD
021398873

[ ]

AUCKLAND



Happy Dayz Backp

Safe Family Backpackers,dorm rooms,double rooms,shared bathrooms,camping,camper van parking with power,swimming pool,spa pool,sky tv,zenbu internet,walking distance to 1 market 3ks to another,3ks to the beautiful Omaha beach,golf course,Cinema's restaurants,Winerys,horse riding,

84 omaha flats road,
matakana
09 4227149

[ ]

auckland


Hobson Motor Inn
Hobson Motor Inn Offers Self contained accommodation, facilities: Sky TV, Swimming pool, Spa, Sauna, Playground, Mini Putt, Petanque, guest laundry & Wireless Internet. Wings Events Centre can cater forConferences & Seminars, Faciities include Wireless & wired internet & data show facilities.

327 Hobsonville Rd,
Hobsonville
09 416 9068
Auckland



Hollyhock

13b Hollyhock Place,
Browns Bay
0210791056

[ ]

Auckland


Hospice Sth Auck
Hospice South Auckland offers a comprehensive hospice/palliative care service. Our services are free to all patients and their caregivers, thanks to the generosity of the people in the community who make donations and bequests to help meet costs. We support people living in the South Auckland area. This covers from

140 Charles Prevost Drive,
Manurewa
09 6400217
Auckland



ICNZ

145 New north road,
Newton
0274319782

[ ]

Auckland


International Co
collage

145 New North Road
0276784966
Auckland


IPLS
Institute of Professional Legal Studies. Auckland student internet access.

92 Albert Street
09 356 2223
Auckland


JJ House Bpacker
Backpacker Hostel

4 Macmurray Rd,
Remuera
09 2149791
Auckland


Kiwi Intl Hotel
Central Auckland City. 3*Ensuite Queen Dbl or 2x King Sgl $99 (w/end $109); Sgl $79; Family with Queen & 2 King Sgls $139; 1 Bedroom Apartment with kitchen Queen & 3 King Sgls $169(w/end $179) 2*Economy Rooms $59 Sgl; $79 Dbl Twin. Free parking Free Wi-Fi, Free baggage store, Rest & bar, 24-hour reception. Group deals

411 Queen Street,
Auckland Central
0800 100411
Auckland


Kompass NZ
Kompass NZ downtown Auckland head office. Level 6 of The Data Centre

220 Queen Street,
Auckland Central
0800 4 ZENBU
Auckland



Lesters@Hadfield

Wifi for Home-stays at the Lester's. Hadfield St, Beachhaven.

79 Hadfield Street,
Beach Haven
09 483 6937

[ ]

Auckland


LOOP
LOOP bistro & bar, 426 new north rd, kingsland, auckland. showcasing locally-sourced produce on an ever-changing menu. open: wednesday & thurdsday 5pm-late; friday-sunday noon-late.

462 New North Rd,
Kingsland
(09) 8494448
Auckland


ManukauMotrLodge
Manukau Motor Lodge offers comfortable accommodation in Auckland, and is conveniently located close to all Manukau attractions, and with easy access to motorway on and off ramps. A large selection of restaurants and food outlets are just a short walk away. We offer our guests Wi-Fi Internet access, Sky television, a

631 Great South Road,
Manukau city
0800 847 483
Auckland



Mardon Homestay

82 Rangatira Road,
Birkenhead
094838657

[ ]

Auckland


Mega Cafe
Mega Cafe Warkworth Cnr Woodcocks Rd and Mansell Drive Warkworth

Cnr Woodcocks rd & Mansel Drive,
warkworth
09 5201044
Auckland


Mega Cafe
Mega Cafe Manukau Lambie Drive Manukau

. Lambie Drive,
Manukau
Auckland


Mega_Cafe
15 Poland Drive Glenfield

15 poland rd,
glenfield
09 5201044
Auckland


Mega_Cafe
260 Oteha Valley Road Albany Auckland

260 Oteha Valley Rd,
Albany
09 448 2119
Auckland


MegaCafePukekohe
Mitre 10 Mega Cafe 12 Wrightson Way Pukekohe

12 Wrightson Way,
Pukekohe
09 238 3103
Auckland


Mercy Centre
A retreat centre, in picturesque gardens - an oasis of calm. We offer well-equipped rooms for hire and comfortable single accommodation with shared facilities. Great for time out. 15mins from Airport, 15mins CBD, easy access to motorways. This is a work of Nga Whaea Atawhai Aotearoa Sisters of Mercy New Zealand

104 The Drive,
Epsom
09 638-6238
Auckland


New Lynn
Cnr Clark Street & Astley Avenue Auckland

Cnr Astley Avenue & Clark Street,
New Lynn
09 5201044
Auckland



Nikau Palm Prope

32 Oliver St,
Point Chevalier
0064 9 8159482

[ ]

Auckland


Northcross Int
Northcross Intermediate School

Northcross Intermediate 10 Sartors Ave,
Browns Bay
021909512
Auckland


Oaklands Lodge

5A Oaklands Rd,
Mt Eden
09 6386545
Auckland


OCEAN INN MOTEL
All our newly renovated 17 units, are serviced daily, will ensure a affordable and comfortable stay in Auckland. Accommodation options include fully self contained units, which include tea/coffee making facilities, microwave and Sky TV and spacious 1 bedroom family units with full cooking facilities.

27 Ocean View Road,
Northcote
(09) 419 8080
Auckland


OFC Academy
Oceania Football Confederation

12 Maurice Road,
Penrose
09 570 1132
Auckland



Okra Espresso.

espresso lounge and cafe

161 Sandringham Road,
Sandringham
0211612890

[ ]

Auckland



Pallett ww

20 Liburn Street,
Warkworth
021954099

[ ]

Auckland


Piha Mill Camp
Welcome to Piha. Piha Mill Camp only 60 minutes from the busy life-style of central Auckland, is situated at the foot of the Waitakere ranges heritage area and is surrounded by the magnificence of native and exotic bush.

64 Glenesk Road,
Piha
09 812-8883
Auckland


pitt street food
food court & bar

14 pitt street,
auckland cbd
0211562693
auckland



Pt Chevalier

13 Walmer Rd,
Pt Chevalier
09-815 2299

[ ]

Auckland



RafflesCity

Raffles City Apartment is providing easy life style living in Auckland City. Each room has its own ensuite, all rooms are fully furnished and the rate includes power, water and 2GB of internet usage per week.

11 Nixon Street,
Grey Lynn
021558189

[ ]

Auckland


Ranfurly Motel
Situated in the heart of Epsom, Auckland, a quiet leafy green suburb, less than 10 minutes from the City Centre, and with the fabulous Cornwall Park 'at our doorstep'. We enjoy easy access to and from the motorway systems and our central location provides great road and bus routes to major attractions and venues.

285 Manukau Road,
Epsom
09 638 9059
Auckland


Rayland Epsom
Accommodation and Conferencing Facilities feature:16 units serviced daily. Studio and family room to cater for different people with 6 inter-connecting rooms. Each room contains kitchenette (fully equipped kitchen in family unit) Hairdryer, heated towel rails, electric blankets, phone, Sky TV, microwave, heater

98 Great South Road,
Epsom
095200330
Auckland



Riverhaven

Bachground near waterfront at Waiwera. Opposite pools.

52 Waiwera Rd,
Waiwera
021408166

[ ]

Auckland


Roasted Cafe
Roasted Addiqtion Cafe Kingsland is a fun and relaxed Bohemian style cafe for all.We do breakfast, Lunch and Dinner.Visit us @ www.roastedkingsland.co.nz for hours and menu.

487 New North Road,
Kingsland
098150913
Auckland


Royal Park Lodge
Central to all directions. Minutes to Ellerslie Racecourse/Conference Centre, ASB Showgrounds, Alexandra Park, Ascot Hospital, Cornwall Park, Greenlane Clinic Centre. Easy access to motorway and Newmarket. Walk to café and supermarket. Corporate group and long stay rates available.

159 Great South Rd,
Greenlane
09-5247988
Auckland


Sierra Lincoln
Sierra Cafe Lincoln Road. Great Coffee, Great Food, Great Service

111 lincoln Road,
henderson
027 829 3866
auckland


Silverfern Backp
Silverfern Backpackers. Auckland's Newest Hostel Single,Double,Twin,Quad,Dorm Rooms available, including some with ensuite facilities. Excellent facilities with 2 TV rooms-lounge areas, with huge modern kitchen and dining area. Clean modern bathroom facilities. Group bookings welcome. Car Parking facilities on

234 Hobson,
Auckland Central
09 3779604
Auckland



Smith2

87 Picton Street,
Howick
021534236

[ ]

Auckland


Snowplanet

*FREE*

Come in and check it out for yourself! Snowplanet's cool terrain park has exciting features for beginning and advanced free style snow sporters. There is a range of rainbows, slide bars and jumps available all year round. You will find some of New Zealand's top riders here on the snow in Auckland on a regular basis

91 Small Road,
Silverdale
09 427 0169
Auckland


Stewart Dance
Teaching Ballet, Jazz, Tap, Hip Hop & Contemporary Dance For over 40 years in the Papakura area, Stewart Dance Studios provides students with the best dance experience from NZAMD qualified teachers in one of the best studios in Auckland.

288 Great South Rd,
Takanini
2961625
Auckland


Sylviapark Motel
Sylviapark Motel is located on Mt. Wellington Highway central to major sports, recreational venues and Sylviapark shopping centre. Business, families and tourists are greeted with a warm welcome, clean and comfortable accommodation in the heart of Auckland.

153 Mt Wellington Highway,
Mt Wellington
095277404
Auckland


Szimpla GB
Welcome to Szimpla. We want you to feel like you're comfy and cozy just like when you're at home - but without your Mum nagging you to do your dishes. We've whipped up some delicious grub, and have a range of superb NZ brews on tap just for you. Combine that with our top-notch hospitality and we're pretty sur

2 Leonard Isitt Drive,
Auckland Airport
09 2151220
Auckland


Tanpopo Howick

Unit H, 491 Pakuranga Road,
Half Moon Bay
09-533-6500
Auckland



The Coffee CLub

Licensed Cafe

8 Commerce St,
Auckland CBD
09-3799866

[ ]

Auckland



The Corner Cafe

157 Pt Chevalier Road,
Pt Chevalier
098152175

[ ]

Auckland


V and A Cafe
Come to V & A Cafe for great coffee, great food, and a cheerful welcome. Free wifi with purchase of $20 or above or buy access vouchers for $5. We hope you enjoy - Rachel & Andrew

Cnr Victoria St West & Albert St,
Auckland Central
09 303 3373
Auckland


Vineyard Cottage
Our aim was to create a unique experience for our guests, not just to supply a room for the night. Having built our family home in the middle of the vineyard, we knew that we lived in a special environment and we wanted to share our exceptional location with others. The seven cottages and function centre are ma

1011 Old North Rd,
Waimauku
094118248
AUCKLAND



West Terrace

Boarding House

2 West Terrace,
Newton
0210619935

[ ]

Auckland


Willow Park
Though only half an hour from downtown Auckland, Willow Park is a world away from the city itself. For conferences, schools, churches, business groups, or just relaxing - all you need is right here in seven acres of park-like grounds on the edge of the beautiful Waitemata Harbour.

1 Hostel Access Road,
Eastern Beach
09 534 9640
Auckland


yapinghouse

108 Manukau Road,
Epsom
09-6234486
Auckland


Stanleys Cafe
Stanleys Cafe - 58 East Coast Road, Milford, Auckland

58 East Coast Road,
Milford
(09) 410 4104
Auckland City


Cardnos
Cardno's Accommodation, @ Kaka Point in the Catlins with great sea and beach views, modern-contemporary in design is ideal to base yourself for relaxing or exploring the spectacular scenery such as Nugget Point Lighthouse, experience wildlife- yellow eyed (hoiho) penguins, seals, sea lions, unique bird life.

8 Marine Terrace,
Kaka Point
03 4128181
Balclutha


Bon Accord Backp
Bon Accord Backpackers in the riviera of New Zealand - Akaroa, Banks Peninsula. Come and enjoy free wireless internet access up to 20MB on the Zenbu network at our cute and cozy backpackers. It's a home away from home, no need to go anywhere else!

57 Rue Lavaud,
Akaroa
03 3047782
Banks Peninsula


RelaxLodge.co.nz
FREE Wi-Fi . . . Always On, Always Complimentary

1574 State Highway 10,
Kerikeri
(09) 407-6989
Bay of Islands


AarangiTui Motel
Central Paihia Accommodation, family, one bedroom and studio suites. Great location AND affordable!

16 Williams Road,
Paihia
09 402 6206
Bay of Islands


Abri Apartments
ABRI APARTMENTS has two unique stand-alone Apartment/Chalets with Double Spa Bath & a 1 bedroom Suite with Shower Ensuite. Units are northfacing, quiet & secluded in a sub-tropical garden with stunning views of the Bay of Islands. A 3 minute walk to central Paihia.

10 Bayview Road,
Paihia
09 4028003
Bay of Islands


Ala-Moana Motel
Affordable, waterfront accommodation. Newly refurbished 1-bedroom apartments and studio units with stunning sea views.

52 Marsden Road,
Paihia
09 402 7745
Bay of Islands


Alfa Boutique
Proud, old-fashioned hospitality, charmingly green, clean and bright. The motel is a place where you slow down and relax. Family-operated since 1990, Peter and Wendy Sharland invite you to share their unique, affordable apartments. Located on Seaview Road the motel is the ideal base for shopping, the beach, and numerou

76 Seaview Road,
Paihia
09 4027686
Bay of Islands


Aloha Seaview

36 Seaview Road,
Paihia
09 402 7540
Bay of Islands


Bali Hai Paihia
Small personal 4* motel,choose from a studio, one bedroom or two bedroom unit. Free DVD library, guest BBQ and patio area. A quiet location with lovely views and excellent customer service. We look forward to checking you in.

8 Coutts Avenue,
Paihia
094027405
Bay of Islands



Beached AsPaihia

We are on the waterfront, the closest accommodation to the beach,in the heart of Paihia, only a two minute flat walk to Paihia Township and wharf which is the tourism hub of the Bay of Islands, with great cafes, shops , and many restaurants to enjoy. Great for walking, running and cycling along the waterfront to th

14 Marsden Road,
Paihia
09 4028650

[ ]

Bay of Islands



Beachfront Pacif

Beachfront Pacific 400 meters from Paihia wharf and shops. Three Beachfront Holiday Units on Te Ti Beach, Paihia . They are self contained units with full kitchens, and wonderful beach and sea views. Unit 1 - sleeps 4. Unit 2 - sleeps 2 Unit 1 -sleeps 3.

156 Marsden Rd Marsden Road,
Paihia
0212356857

[ ]

Bay of Islands


Capn Bobs Beach
Backpacker Accommodation in the heart of Paihia(Bay of Islands)

44 Davis Crescent,
Paihia
09 402 8668
Bay of Islands



Julz cafe

Shop 19 Selwyn mall,
Paihia
09 402 8247

[ ]

Bay of islands


Peppertree Lodge
Bryan and Jan extend a warm & "Kiwi" welcome. Twin/double/triple/family rooms with/without ensuite. Hotel quality mattresses. Ensuite 4 share rooms. Spacious indoor/outdoor living areas. Large well equiped kitchen plus BBQ's in the courtyard. FREE- mountain bikes,kayaks,tennis,extensive dvd libary, 50" television

15 Kings Road,
Paihia
09 402 6122 / 0800 4737737
Bay of Islands


Sublime Aptments
Contact Mark on 021741774 for 75% discount. Buy $20 (200mb) get another $55 (550mb) FREE! (Total 750mb).This offer cash/bank transfer only. Txt or call for payment details. CREDIT CARD DEAL 50% discount buy $20 (200mb) get another $20 (200mb)FREE! (Total 400mb). Txt once logged in to get free data added to account

58 School Road,
Paihia
021741774
Bay of Islands



The Mousetrap

11 Kings Road,
Paihia
09 402-8182

[ ]

Bay of Islands


Woodlands
Motel & Conference venue. Kerikeri accommodation in a native bush setting. Enjoy the quiet relaxed atmosphere.

126 Kerikeri Road,
Kerikeri
0800 407 394
Bay of Islands


AmberCourt Motel
Self Contained Motel

22 Valley Road,
Whakatane
073086532
Bay of Plenty



The Belgrove Pub

the Belgrove pub is in Belgrove 5 minutes from Wakefield. the pub has a great garden bar with plenty of spaces to check your e-mails .Coffee ,tea ,and drinks available from 11am to late .Closed Monday and Tuesday in winter . Free use with coupon from bar .

802 wakefield-kohatu highway,
Belgrove,Wakefield
035418105

[ ]

Belgrove



23 Coffee House

Coffee house with multiple blends and funky vibes. Relax, enjoy and take some time off

23 Grove Road,
Mayfield
021538870

[ ]

Blenheim


Admirals Motor L
Admirals Motor Lodge is a friendly family and corporate orientated motel. We have 20 spacious rooms ranging from studios to three bedroomed apartments. There is two conference rooms and catering available. A spa pool, outside pool and playground for all to enjoy. "A relaxing stay" is our commitment to you

161 Middle Renwick Road,
Springlands
035777711
Blenheim


Ashleigh Court B
12 Modern spacious ground floor units 2,Studios, 6, 1 bedroom, 4, 2 bedromm. Fully equipped kitchens. Wireless Internet. Sky TV. Solar heated pool. Cooked/Continental breakfast available.2 minutes walk to town and restaurants. Tarrif From $130 Double/twin, Corporate rates availableAll Major credit cards.Hosts Jon & Ei

48 Maxwell Road,
Central
035777187
Blenheim


Brydan

2 Rose Street,
Springlands
035784312
Blenheim



Chai Yo

Chai-Yo Thai Restaurant & Cafe

67 Queen St,
Blenheim
0211426492

[ ]

Blenheim


cherrycamp house
Blenheim. backpacker hostel cherrycamp Best little backpacker, close to town. Cheapest rooms in blenheim. Come and have a look.

52 Budge st,
riversdale
03 5795445
Blenheim


Clubs
Right in the heart of Marlborough, nestled on the banks of the Taylor River sits the Clubs of Marlborough. This iconic building, now occupies the old RSA site in Alfred Street Blenheim. Our Club is an amalgamation of the Blenheim Workingmen's Club, The Marlborough Club and the Marlborough Returned and Services associ

42 Alfred
6435779498
Blenheim


Colonial Motel
The 10-unit Qualmark-rated 4-star motel has 7 spacious 1 to 3-bedroom units and 3 studios that are fully furnished with kitchen facilities, Sky TV, microwave, phone, electric blankets and much more.

66 Main Street
03 578 9284
Blenheim


Commodore Court
COMMODORE COURT MOTEL. 173 Middle Renwick Road, BLENHEIM, NEW ZEALAND We offer affordable luxury accommodation only 5 minutes from the Airport & Central Blenheim, and only 10 minutes away from Marlboroughs famous Wineries. Like Marlborough we offer something for everyone. Whether you're single a couple or a group

173 Middle Renwick Road,
Springlands
64 3 578 1259
Blenheim


Duncannon Ltd
We will help to find work !! Duncannon Backpackers & Worker Accommodation specialises in finding work and housing travellers visiting the Marlborough District. We work closely with employers in the viticulture and horticulture industries as well as local factories who maintain great reputations. Come and experience D

3043 State Highway 1,
St Andrews
035788193
Blenheim


Ellena Court
Welcome to Ellena Court Motel,our superb location in the heart of Blenheim means only 2 minutes walking to some of the areas top bars, cafes and restaurants. Stay in the comfort of our 11 luxury units an enjoy the experience of Ultra fast broadband.

56 Maxwell Road,
Blenheim Central
035778277
Blenheim


FairweathersWifi
Fairweathers on Scott: Owned by Warren Croft or "Croftee" as he is known, Fairweathers on Scott is Blenheim's only Heineken Craft Bar situated in the heart of Scott street. A stylish and effective refit of this once engineering workshop has opened up this bar and restaurant with a number of function areas perfect for

36 Scott Street
6435779498
Blenheim


Herzog Estate
Herzog is a family owned New Zealand winery and restaurant, supported by a unique team of individuals who all share the same values: a passion for wine and food, commitment to excellence and quality, and a love for the great New Zealand environment. As the name suggests, Hans Herzog''s roots lie in Switzerland where

81 Jeffries Rd
6435779498
Blenheim


Knightsbridge
Quality motel accommodation in Marlborough!!!! Minutes from central Blenheim. Self contained studio, one bedroom and family motel units with generous off street parking. Delight in spacious rooms, excellent facilities and friendly hosts.

112 Middle Renwick Road,
Springlands
03 5780818
Blenheim


Lugano
Welcome to the Lugano Motor Lodge, Blenheim, Marlborough Needing a Blenheim Motel in the heart of the town then Jenny and Murray welcome you to Lugano Motel. With modern, quiet units available Lugano Motor Lodge offers an ideal base for the busy corporate, travelers and families alike.

91 High Street
0800 584 266
Blenheim


Phoenix Motel
Motor Inn and Motel accommodation

174 Middle Renwick Road,
Springlands
03 5779002
Blenheim



Spa motorlodge.

68 Main Street
035777230

[ ]

Blenheim


The Junction
The Junction Hotel at Spring Creek (just 5 minutes drive from Blenheim, Marlbrough, on the road to Picton) The Junction Hotel has something for everyone: Full bar facility – offering a wide range of beverages, including some great Marlborough wines. Accommodation - serviced rooms available. Ferryman's Restaurant

2234 State Highway 1,
Spring Creek
6435788130
Blenheim



The Station Blen

1 Dillons pt rd,
Islington
0210426604

[ ]

Blenheim


Two Tree Lodge
Two Tree Lodge is a small motel in the heart of Blenheim. Located on Nelson St about 400m West of the Railway Stn / Information Centre.

24 Nelson Street
03 578 0274
Blenheim



Ugbrooke Country

152 Ugbrooke Rd
03 5757988

[ ]

Blenheim


ZenBu11483
Award winning, Watery Mouth Café offers a wide variety of modern New Zealand cuisine, served alongside great coffees, teas and local Marlborough wine and craft beers. Our menu features local and seasonal fare, with options ranging from hot breakfasts to afternoon indulgences, a wide variety of cooked and pre-prepared

71 HIGH STREET
0800 4 ZENBU
BLENHEIM


Bulls i-Site
Bulls information Centre. Bus, Rail and Ferry bookings, Places stay, things to do and see and information about Bulls, Marton and the wider Rangitikei as well as national information and travel.

113 Bridge Street
06 3270099
Bulls


CapernwrayCoffee
Capernwray Coffee and Christian BookShop Operates from the Capernwray Bible School & Conference Centre. Based at the beautiful historic Monavale Homestead & gardens, just 5 minutes drive from Cambridge. Open to the public from 1:30 - 4:30pm Mon - Fri during school term times.

3553 Cambridge Road, RD3
07 823 1816
Cambridge


CaptainsQuarters
Welcome to Captains Quarters Motor Inn, We have nine groundfloor spacious units.Three are two bedroom units and six studio units. Our Motel is situated on a QUIET back section off the road so it makes for a very quiet, relaxing stay.

57a Hamilton Road
07 8278989
Cambridge


Colonial Court
Cambridges best kept secret,quiet location, the very best of hospitality,service,comfort and value for money.15 units are all ground floor,have cooking facilites and are non smoking. Ample off street parking, swimming pool,bbq. Units from $125-$165.00 per double/twin

37 Vogel Street
07 8275244
Cambridge


Columbus Coffee
1 Oliver Street Cambridge

1 Oliver Street
07 827 7644
Cambridge



Deli on the Corn

The Deli on the Corner... the place where you and friends and family meet!!!

48 Victoria ,
Cambridge
(07)8275370

[ ]

Cambridge


Earthstead
Earthstead Villas are a little piece of paradise waiting for you in Cambridge. With self-catering bed and breakfast accommodation, you are free to relax and enjoy your visit at your own leisure and pace.

3635 Cambridge Road
07 827 3771
Cambridge


No1 Motels

*FREE*

New international 28 room motorlodge. 21 with in room facilities. 7 with adjacent facilities. Adjoining rooms available. Queensize and super king size beds. Sky TV, desks & access facilities x2. 2 minutes to Cambridge Raceway. 15 minutes to Lake Karapiro, Mystery Creek Events Centre, Hamilton City and Hamilton Airport.

89 Victoria Street
07 8231467
Cambridge


The Fereday Isla
A2 Milk. Farming. Cooking. Renewable energy, hydro turbine. Fereday Island, Canterbury.

P/o Box 38 Leeston
03 324 2166
Canterbury


Wilderness Lodge
Wilderness Lodge Arthurs' Pass is a tranquil retreat offering Dinner, Bed and Breakfast and guided activities. Join our guides on trips out onto our farm and into the mountains lakes and forests of the surrounding Arthur's Pass National Park.

State Hwy 73, 16 km east of
03 3189246
Canterbury


Antique Lodge Mo
Motel complex with 7 spacious, comfortable units set in landscaped gardens in sunny Clyde. All units serviced daily. At the start of the Otago Central Rail Trail, close to famous wineries and Lake Dunstan. Walking distance to local restaurants,cafes and shops. WiFi internet available.

56 Sunderland Street,
Clyde
034492709
Central Otago


CromwellBackpack
Cromwell Backpackers has 10 beds in 5 roomy bedrooms, offering double, twin, single and triple. Free WiFi available to all guests with fully made up beds, kitchen/diner and cosy lounge.

33 The Mall,
Cromwell
034451378
Central Otago



Middle/Riverside

Riverside Cafe & Lodge offers great food and accommodation, and the Middle Pub has TAB, pokies, cold bar and sunny garden bar

3 Tarbert Street,
Alexandra
021 463456

[ ]

Central Otago


Mirabell Chalets
Mirabell Chalets offer three self-contained, log-style chalets set in 10 acres of private grounds and gardens, just two minutes from Alexandra toward Clyde and near the Rail Trail. Two chalets can sleep up to 4 people and the third chalet has two bedrooms and can sleep 5. Each chalet has a full kitchen and bathroom, an

13 Airport Road,
Alexandra
03 4487571
Central Otago



NICHOLS CAFE

Nichols Garden Cafe is situated inside Nichols Garden & Landscaping Centre (not in the mall) adjacent to Mitre 10 and right next door to Hunting and Fishing shop over lookong Allan Scott & Wooing Tree Vineyards. We are located at the junction of the highways 6 & 8b Wanaka, Queenstown and Cromwell

9-13 ILES STREET,
CROMWELL
034450242

[ ]

CENTRAL OTAGO


Roxburgh Motels
Roxburgh Motels, 5 self contained units, situated in town. We offer nicely refurbished motel units, double glazed warm and quiet. Walking distance to everything.

1 & 1A Liddle Street,
Roxburgh
03 4468093
Central Otago


Villa Rose Backp
Studio Rooms and Backpackers We provide Contemporary Ensuite Studio Rooms and quality backpackers accommodation in the heart of Roxburgh.

79 Scotland Street,
Roxburgh
021 2941977
Central Otago


Two Rivers Cafe

11 Hall Street
6433198505
Cheviot


160Athena Motel
Athena Motel and Apartments at 160 Riccarton Rd offers you a very cosy,warm and quiet unit to relax and recharge. Conveniently located across the Westfield Shopping Mall and cafes and bars, shopping and entertaining therapy is the best experience you and your friends and family can look forward to. Enjoy our Zenbu wire

160 Riccarton Rd,
Riccarton
03 3483160
Christchurch


166MajesticMotel
166 Majestic Court is 5 minutes' drive from Christchurch Botanic Gardens and Christchurch Hospital. It is 15 minutes' drive from Christchurch International Airport.Just 3 minutes' walk from Riccarton Mall, 166 Majestic Court Motel offers accommodation with a kitchenette and flat-screen satellite TV. Guests enjoy on-sit

166 Riccarton Road,
Riccarton
0064 3 982 8162
Christchurch



265A Armagh St

265A Armagh Street,
City
03 3798080

[ ]

Christchurch


298 Westside
Perfectly located for both the business and leisure traveller, this modern Christchurch motel complex offers guests comfort at an affordable price.

298 Riccarton Road,
Upper Riccarton
03 341-7254
Christchurch



673_Gloucester

673 Gloucester St,
Dallington
037415027

[ ]

Christchurch



9 Straven Road

9 straven road,
riccarton
033513500

[ ]

Christchurch


Academy Motor Lo

62 Creyke Road,
Ilam
033519347
Christchurch


Adelphi Motel
We invite you to enjoy a relaxing, comfortable stay at the Adelphi Motel. It's a wonderful base for a visit to the beautiful Garden City of Christchurch. We have units available from $79 to $165 (1-5 people).

49 Papanui Road,
Merivale
033556037
Christchurch


Adorian Motel
Motel with 9 self contained units. Close to city centre. Clean, comfortable 3 star plus accommodation. 20 min drive from Airport. Free shuttle to Railway Station. Sky TV in all units. (2 sky sports channels)

347 Worcester Street,
Linwood
03 982 0070
Christchurch


Airport Birches
Airport Birches Motel is located 5 minutes from the airport, but out of the flight path, offering our guests the convenience of being close to the airport without the noise.

390 Yaldhurst Rd,
Russley
03 342 3338
Christchurch


Airport Lodge

105 Roydvale Avenue,
Burnside
033585119
Christchurch


Amore Riccarton
Welcome to Amore Motor Lodge Motel Christchurch. Superior accommodation located only 100 metres from Westfield Riccarton. As one of the newest motels in Riccarton, Christchurch, no detail has been overlooked. Our modern, well appointed studio suites and spacious one and two bedroom apartments provide the ultima

168 Riccarton Road,
Riccarton
033482889
Christchurch



Aotea Motel

City motel

302 Bealey Avenue
03 3777188

[ ]

Christchurch



Apartments 261

261 Wilsons Road,
Opawa
03 980 3000

[ ]

Christchurch


Arcadia Motel
Peaceful accommodation in a park setting in historical Woolston. Our motel accommodation is halfway between The Square & Sumner Beach. Christchurch Motel Accommodation at Arcadia Motel. Clean, comfortable, spacious and affordable. Your Hosts Geoff Lester & Michelle Magon welcome you.

564 Ferry Road,
Woolston
03 3894756
Christchurch


Ashleigh Court
For a good nights sleep in a 'quiet central location', look no further than the Ashleigh Court Motel for the best in Christchurch affordable motel accommodation. Set amongst established gardens just off main roads between Christchurch City and the airport.

47 Matai Street West,
Riccarton
(03) 3481888
Christchurch



Athena Apartment

Three bedroom Townhouse for Corporate Rental. Master bedroom with en suite , another bedroom with semi en suite. SKY Digital Channels . 42 & 32 " LCD TV and 21" LCD TV in the kitchen/dinning area. North facing private garden patio with extensive decking area to enjoy summer sun. Three onsite parking lots for residents

180 B Riccarton Rd,
Riccarton
03 3483160

[ ]

Christchurch


ATRP
At The Right Place provides diverse and comfortable accommodation and is situated only 10 minutes walk from the city centre, botanical gardens, Hagley Park and Arts Centre. There are also plenty of restaurants & cafes in close proximity. All rooms and accommodation are located at the end of a 70 metre driveway, set wel

85 bealey aveune,
st albains
00 64 3 3661633
christchurch


Avalon Motel
Looking for accommodation in Christchurch in the near future? Then look no further. Avalon Motel is conveniently located on Bealey Avenue and its hosts,Lyn & Kerry look forward to making your stay with them a happy and comfortable one.

301 Bealey Ave,
St Albans
03 3799681
Christchurch


BBH Hot Spot
Foley Towers World Travellers' Accommodation

208 Kilmore St
0800 4 ZENBU
Christchurch


Bealey Dental

163 Bealey Avenue
033662912
Christchurch



Beat Street Cafe

324 Barbadoes street,
Christchurch CBD
0212888554

[ ]

Christchurch


Bed n Breakfast
Christchurch Bed and Breakfast 739 Hills Rd Just 20 minutes from Christchurch Airport with great access to the city. Option of self contained apartment or bedroom accommodation. farm life in the city.

739 Hills Road,
Marshlands
03 3850936
Christchurch


Black Betty Cafe
Specialty Coffee Destination Home of the Switch Espresso Coffee Roastery

163 Madras Steet,
Christchurch Central
03 365 8522
Christchurch


Brockworth
An Appartment close to Christchurch Casino

1/63 Brockworth Place,
Riccarton
03 3656155
Christchurch



Cafe Kudos

235 Annex Rd,
Middleton
027-384-0644

[ ]

Christchurch


Cafe Raeward
Café Raeward is a modern café with "old fashioned" values. We believe in providing quality meals at a reasonable price that are wholesome, seasonal and creative. Our chefs use the finest ingredients from selected local growers. Café Raeward is set as an integral part of our fresh food retail store, Raeward Fresh

800 Harewood Road,
Harewood
64 3 3590138
Christchurch



Canterbury House

257 Bealey Avenue
03-377-8108

[ ]

Christchurch



Celtic Backpacke

12 Dublin Street,
City
033774417

[ ]

CHRISTCHURCH


CentralP

15 Riccarton Road,
Riccarton
03 3432033
Christchurch


Chardonnay Lodge
Chardonnay Motor Lodge, Christchurch is a 4 Star modern complex set in spacious grounds with award winning gardens. 14 ground floor non-smoking units, 3 bedroom stand alone townhouse, 9 studios (2 access), 4 1-bedroom units, 4 inter-connecting studio & 1-bedroom units. Minimum stay of 2 or more nights may apply

170 Johns Rd,
Belfast
03 3238224
Christchurch


CHCH PARK MOTEL
Christchurch Park Motel 9 x 3 Roomed motel units, sleeps 5 people per unit. 1 x 3 Bedroomed House

250 Westminster st,
St Albans
03 3851991
Christchurch



Cheap Internet

Cheap Wireless Internet For All To Use

242 Main North Rd,
Redwood
03 3524058

[ ]

Christchurch


City Central Mot
City Central Motel

252 Barbadoes street
033790540
Christchurch


CoachmanMotel

316A Riccarton Road,
Upper Riccarton
03-3486651
Christchurch


Columbus Coffee
129 Riccarton Road Christchurch

129 Riccarton Road
03 983 4652
Christchurch


Cranford WIFI
Cranford Cottages & Motel, 63 Cranford St, Christchurch

63 Cranford st,
Edgeware
03 3792406
Christchurch


DeansBushHOTSPOT
Deans Bush Motel offers quality accommodation opposite Riccarton Mall in Christchurch

140 Riccarton Road,
Riccarton
033488760
Christchurch


Designer Cottage
Christchurch B&B and Accommodation. Designer Cottages was a sailors' retreat located in peaceful surroundings just off Colombo Street near the shops and opposite Sydenham Park. We offer a variety of rooms, which are all tastefully decorated, including share facilities, private room with ensuite and self-contained c

53 Hastings Street West,
Sydenham
021-2105282
Christchurch


Deyell Cres
Property management business

14 Deyell Cres,
Spreydon
03 351 3500
Christchurch


Dorset House Lod

1 Dorset Street,
Central City
03 366 8268
Christchurch


Easy Internet
Achilles motel offers comfortable and affordable accommodation. Closed to city centre and not far from airport.

118 Sherborne St,
St Albans Christchurch
033799689
Christchurch



Elizabeth Street

Property Managers

31 Elizabeth Street,
Riccarton
03 351 3500

[ ]

Christchurch


Fiddlesticks Bar
Sophisticated, sociable and relaxed, Fiddlesticks is Christchurch's newest retreat. This distinctive centrally located restaurant and bar provides an inviting atmosphere in which to while away some time. Providing in-season, sensational local fare, the talented kitchen crew offer up a menu of beautifully cooked tas

48 Worcester Boulevard,
CBD
03 3553720
Christchurch



Flametree

12 Clonbern Place,
Ilam
03 3488348

[ ]

Christchurch


Gothic Heights
We offer clean, comfortable Christchurch motel units in a great central city location. Your friendly and helpful hosts will help make your time in Christchurch both memorable and enjoyable by taking care of the small details so you can relax and enjoy your stay.

430 Hagley Avenue,
Central City
03 3660838
Christchurch


Industrie Cafe
INDUSTRIE Espresso Bar is the new face of Switch Espresso Coffee Company, with a great range of food available & of course your favourite coffee. Each coffee or hot beverage you buy will qualify you for a 20Mb Zenbu voucher. If you run out of internet, just grab another coffee or buy another 20Mb for $2 it's that simp

25d Birmingham Drive,
Middleton
03 3383530
Christchurch


Innes Road
Property Management - specializing in furnished rooms

10 Innes Road
03 3776514
Christchurch



Jailhouse Inmate

Jailhouse Accommodation. 338 Lincoln Road Christchurch 8024 Come and stay in Jail and use our free wifi

338 Lincoln Road Lincoln Road,
Addington
021448470

[ ]

Christchurch


Kauri Motel
Situated right in the heart of Riccarton just seconds from the Westfield shopping centre, Kauri Motel Motor Lodge on Christchurch's Riccarton Road offers affordable, modern and luxurious studio unit accommodation - perfect for an overnight stop or extended stay.

1 Kauri Street,
Riccarton
0800 000 645
Christchurch


Kiwihouse
Hostel/Backpackers www.kiwihouse.co.nz

373 Gloucester Street
03-377-9287
Christchurch


Kiwihouse (Small
Kiwihouse(Small) Hostel/Backpackers, www.kiwihouse.co.nz ph (03)381-6645.

357 Hereford Street,
Linwood
(03) 389-0489
Christchurch


La Porchetta Pap
Pizza Pasta Italian restaurant

484 Cranford Street,
Papanui
03 3522094
Christchurch



La Porchetta Ric

Italian casual al a carte dining specialising in pizza, pasta, steaks, salads and seafood

36 Rotherham St,
Riccarton
033487990

[ ]

Christchurch



Looking4rentals

14 Hornbrook St,
Waltham
03 351 3500

[ ]

Christchurch


Maruia Springs

Private Bag 55014 Lewis pass,
State Highway
03 523 8840
Christchurch


Merivale Court M
Welcome to the Merivale Court Motel, and to Christchurch the Garden City. We offer welcoming, affordable accommodation in one of the most vibrant parts of town. We are a short five minute walk from the Merivale shopping Mall, with its supermarket, restaurants and retail outlets.

97 Papanui Road,
Merivale
03 3558252
Christchurch


Middlepark Motel
Unique accommodation set in one hectare of quiet, park like surroundings with a large central playground. Seven studio units, six family units and seven separate cottages all with full kitchen facilities, serviced daily. All units are ground floor, away from the traffic noise with easy access off street parking.

120 Main South Road,
Upper Riccarton
03 3487320
Christchurch


No.4 Bar
No.4 Bar & Restaurant is a premium establishment in the heart of Merivale, Christchurch. This friendly neighbourhood gastropub is the coolest spot, with a lively atmosphere throughout the week and into the weekend. We offer great indoor/outdoor areas for catching up for a beer or meal with friends and family or host

4 Mansfield Ave,
Merivale
03 3553720
Christchurch


NORTHCOTE MOTOR
Delux or Standard units, catering for all budgets. Units are extremely quiet,very clean,comfortable. 10-15min drives to City, Christchurch Airport. Near sports complex & golf courses Burwood Hospital & Christchurch Hospital. Restaurants/supermarkets/cinemas in Northlands Mall 5min away. Main route bus stop at gat

309 MAIN NORTH ROAD,
REDWOOD
03 3528417
CHRISTCHURCH


Papanui Club

302 Sawyers Arms Road,
Bishopdale
033599586
Christchurch


PapCourt
Our modern motel offers comfortable accommodation at an affordable price. We are 400m from the Northlands Shopping Centre, supermarkets, Hoyts Cinemas, bars, takeaways and restaurants. The airport and city are approximately 6kms or 10-15 mins away by car.

140 Main North Road,
Papanui
033544548
Christchurch


Point Break
Point Break Backpackers by the sea.Hostel and cafe in New Brighton

6 union street,
new brighton
03 3882050